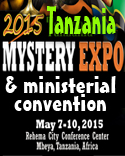 2015 CALENDAR
POWERPOINT SONGBOOK
THE PREACHER'S HANDBOOK
GOSPEL POWERPOINTS
MESSAGE POSTERS
MISSION PHOTOS
CHURCH WEBSITE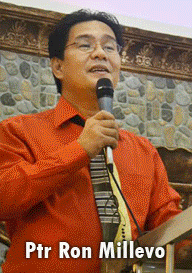 Pastor Ron Millevo
with affiliate ministers worldwide
PHILIPPINE WEBSITE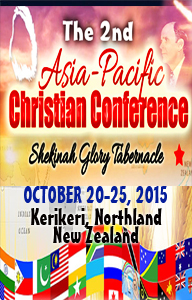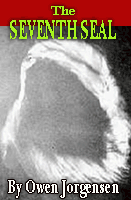 MESSAGE MATERIALS

THE ENDTIME MESSAGE
MESSAGE-INTRO CARD
GOSPEL CHARTS
MESSAGE MAGAZINES
2013 CALENDAR
2011 CALENDAR
2010 CALENDAR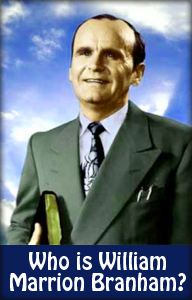 MESSAGE POSTERS
HOFFMAN'S CHRIST
THE COMMUNION
REGIONS OF DEMONS & ANGELS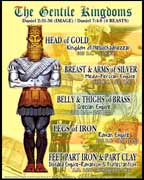 MISSION-VISION
This site is dedicated to the continuing worldwide ministry of Rev.

William Marrion Branham

and to all the predestinated seed of God around the world. The topical links at the right are meant to be of help to the Bride of Jesus Christ and to the reading public in getting a clear understanding of what the Message-of-the-Hour is really all about. Feel free to download any of these tracts for the benefit of sharing the End Time Message with your family, relatives, church buddies and friends. God bless you all." - R.M.M.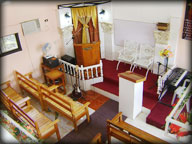 The Spoken Word Christian Assembly, Philippines
58 Sammar-1 St. cor Luzon Avenue, Bgy. Old Balara, Quezon City, PHILIPPINES 1119
email:ronmillevo@yahoo.com
Tels. (632)456-3857
Mobile: (63) 919-3681887


CURRENT EVENTS


The Tilted Earth
Earthquakes
Violence
Moral Decay
Famine
Pestilences
Materialism
Cashless Society
Increase in Knowledge



Rabbi Yitzchak Kaduri's Account
Rabbi Pomerantz on Obama's Speech
Sanhedrin Council Re-Established
1993 Rome-Vatican Pact
Israel To Donate Holy Sites to Rome
America's Woe
Iran Threatens To Wipe Out Israel
U.N. Plans to Take Off Israel from Map
Jews Seek Pope's Assistance
Jerusalem News



CONTROVERSIAL ISSUES

3rd TESTAMENT FALLACY
DALTON BRUCE'S HERESY
FREE NEWSLETTERS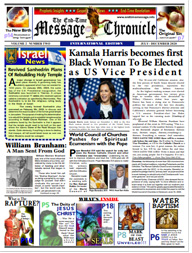 Voice of God Recordings
Cloverdale BibleWay
EndTime Message Tabernacle
Only Believe Resources
William Branham.com
End Time Message.Org
B.C. Fellowship
Mount Sunset.Com
Spoken Word Church
Happy Valley Church
Bible Believers Canada
Evening Light Fellowship
Living Word Australia
Hickory Bible Tabernacle
Evening Time Lighthouse
Third Exodus Assembly
Rapturing Grace, NZ
Message Church, NZ
Gospel Way Outreach
Grace Tabernacle.NZ
Florida Fellowship, RSA
Elect Bride Assembly
C.W.Wood's Nuggets
Gerd Rodewald's SBS
www.smorgasbord.biz
WMB Legacy
Message Churches





Bible Infobase
Message Infobase
Language Translator
William Branham Legacy
Smarse Quotes
MessageHub






Visual SongBook 2.07 Installer
Believer's Songbook.Doc
Powerpoint Songbook
End Time Charts
Believers Newsletters


SIGN our GUESTBOOK
VIEW our GUESTBOOK
***********************
DONATE TO OUR MISSION
***********************
PRODUCT FROM OUR SPONSORS
American Vintage Pocket Watches, Cases & Dials by Roy Ehrhardt, William Meggers and William Selover
We have two schools of thought on "Marriage and Divorce". One of them says that a man can only be married once unless his wife is dead. And the other says that if the wife or the husband (either one) has committed adultery, either one of them can be put away and could remarry again." If we compare both teachings with the Scripture, both schools had some lapses in their teaching.
---
We feel that every person is duty bound to attend some church and belong to some church as a Christian. Many people say, "Oh, I stay home and read my Bible. I'm just as well off." No, the Bible said we shouldn't forsake to assemble ourselves together. A man that's borned of the Spirit of God loves to go to church, better than he loves to eat his dinner when he's hungry.
---
The only way that a church can be built and the only way that a man can have faith is not by his denomination, not by his affiliation, not upon the theology of some man's ideas, but the only way faith can find its solemn resting place is upon the immovable and unchangeable Word of God. "Faith cometh by hearing, hearing the Word.
---
God is the Author of Life and Life is a sacred thing to God. Life, therefore, is recorded in a Book. God in heaven owns a Book which consists of two parts: one section is called the "Book of Life" and the other section is known as the "Lamb's Book of Life". All who are listed in the Book of Life will have to face judgment in the General Resurrection Day and will be judged according to the works. Those that are written in the Lamb's Book of Life will never come into condemnation but is passed from death unto life.
---
First is the outside body, which is composed of five senses – see, hear, taste, smell and feel. Then inside of that body comes next, is the spirit, which also has five inlets – memory, conscience, reasoning, imagination and affection. And then the central realm of man is the soul, which is also the innermost being of man. The soul has only two faculties – it is either controlled by faith or doubt, by God or by Satan.
---





Copyright 2005-2015. www.millevomedia.info. All rights reserved.